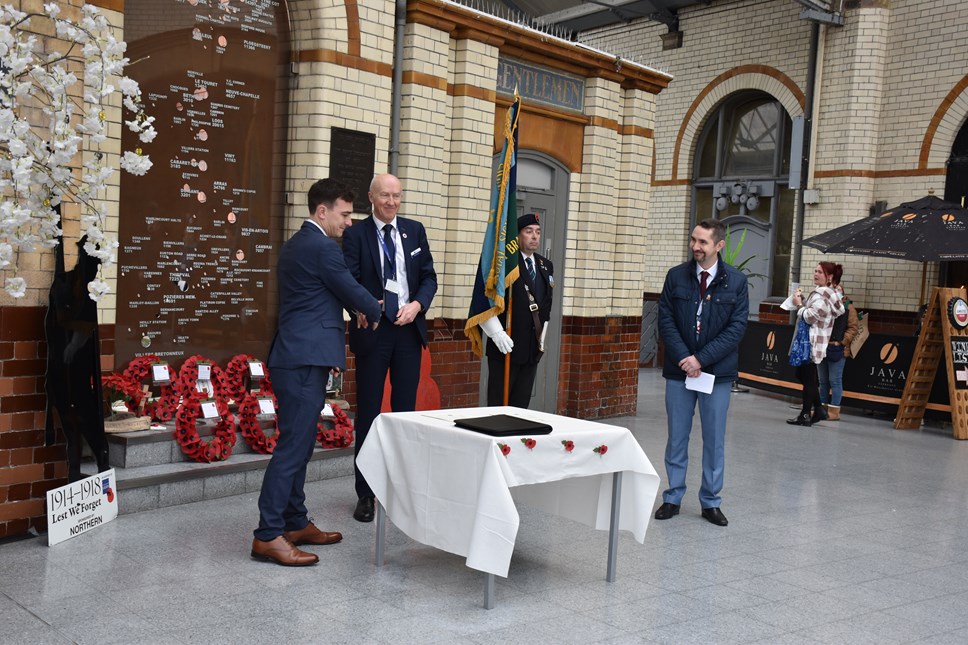 Northern pledges to support Armed Forces on Remembrance Day
Northern has committed to offering support to veterans and serving armed forces personnel on Remembrance Day.
The rail operator's Managing Director Nick Donovan signed the Armed Forces Covenant to show the rail operator's commitment to the armed forces community.
The Armed Forces Covenant, established in 2014, is a pledge that acknowledges and understands that those who serve or who have served in the armed forces, and their families, should be treated with fairness and respect in the communities, economy, and society they serve with their lives.
Northern will uphold the Covenant is by supporting the employment of veterans and recognising military skills and qualifications in its recruitment and selection process. It will also support its employees who serve in the reserve forces and as Cadet Force Adult Volunteers.
Sam Berkson, National Account Manager for Defence Relationship Management at the Ministry of Defence said: "On behalf of the Ministry of Defence I would like to thank Northern for pledging their support for the armed force community.
"Their commitment as part of the covenant will benefit current and future employees and their families who are serving or who have served."
Nick Donovan, Managing Director at Northern, said: "It gives me great pride to have the opportunity to sign the Armed Forces Covenant on Remembrance Day.
"We want to recognise the value serving personnel, reservists, veterans and military families bring to the rail industry. By signing the Covenant, we hope to demonstrate our appreciation of their contributions and have a positive impact for the North and employment within our communities."
Contact Information
Lauren Clarke
Media Relations Executive
Northern
Notes to editors
Pictures Left to Right: Geraint Bartie, Engineering Depot Supervisor at Northern, Nick Donovan, Managing Director at Northern and Railway Chaplin Phil Brawn