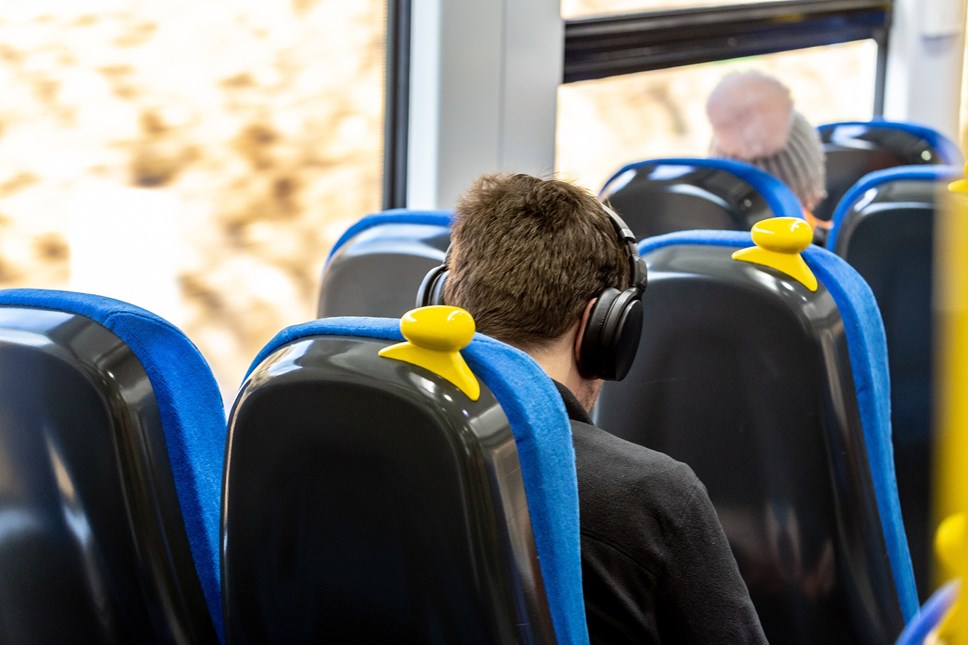 The soundtrack to your commute: Northern shares the perfect playlists
Northern has come up with the perfect playlists to listen to on your commute which pay homage to the train operator's most popular destinations – Manchester, Sheffield, Liverpool, Leeds and Newcastle.
Manchester's track listing has classic tunes from Oasis, Joy Division and the Stone Roses while Sheffield's pays tribute to the city's synthpop scene.
And Liverpool's highlights range from the Beatles to the Zutons.
And each playlist is 25 minutes long - the length that the average Northern customer spends each way on their daily commute.
Mark Powles, commercial and customer director at Northern, said: "For many people, the commute is the only time of day they truly get to themselves.
"The majority of people that commute with us travel 25 minutes in each direction, that's 50 minutes a day they could spend listening to music.
Powles added: "Musical enjoyment aside, people that take the train to work also save an average of 48 minutes per day compared to making the same journey by car.
"Everyone can compare the cost, travel time and CO₂e impact of their journey against the equivalent trip by road on the Savings Calculator on our website."
Northern recommends the following playlists for commuters:
Manchester
Love Will Tear Us Apart – Joy Division
Not Nineteen Forever – Courteeners
This Charming Man – The Smiths
Grounds for Divorce – Elbow
Dreams Never End – New Order
She Bangs the Drums – The Stone Roses
Songbird – Oasis
Charlemagne – Blossoms
Liverpool
There She Goes – The La's
Dreaming of You – The Coral
Valerie – The Zutons
T-shirt Weather – Circa Waves
The Killing Moon – Echo & the Bunnymen
Enola Gray – Orchestral Manoeuvres in the Dark
Here Comes the Sun – The Beatles
Leeds
Tainted Love – Soft Cell
I Found Out – Pigeon Detectives
The Big What If – Pulled Apart by Horses
Put Your Records On – Corinne Bailey Rae
Tell Me – Mel B
Tubthumping – Chumbawamba
Everything is Average Nowadays – Kaiser Chiefs
Left Hand Free – alt-J
Newcastle
Will We Talk – Sam Fender
Englishman in New York – Sting
Apply Some Pressure – Maximo Park
High – Lighthouse Family
House of the Rising Sun – The Animals
I Wanna Go Where the People Go – The Wildhearts
Sheffield
Send in the Boys – Milburn
Tonight the Streets Are Ours – Richard Hawley
Temptation – Heaven 17
Something Changed – Pulp
Don't You Want Me – The Human League
This Must Be Love – Little Man Tate
Why'd You Only Call Me When Your High – Arctic Monkeys
He Said He Loved Me – Reverend And The Makers
Northern is the second largest train operator in the UK, with 2,500 services a day to more than 500 stations across the North of England.
On Sunday 10 December, rail timetables across the North of England will change in line with the rest of the National Rail network. Customers are encouraged to use the 'Check My Timetable' feature on the Northern website for more information about their local station.
Contact Information
Northern Trains Press Office