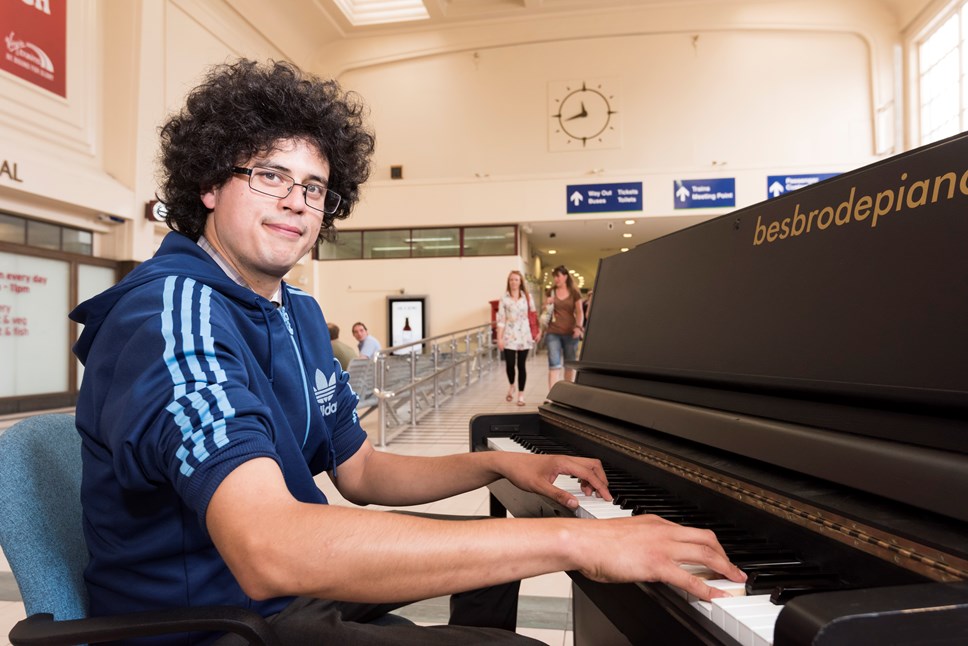 Popular Piano Is Back at Leeds Station
NEW PIANO INSTALLED BY NORTHERN FOLLOWING VANDALISM
Northern, the UK's second largest rail operator, has today installed a new piano at Leeds station following vandalism of the original one.
The piano was kindly donated by Besbrode Pianos of Holbeck, who had seen Northern's appeal for a replacement one on social media. The piano is in place in front of the various food outlets, providing entertainment for thousands of customers every day.
Shaun Pearce, Station Manager for Northern, comments: "It was upsetting and frustrating when the original piano was vandalised and lots of customers were asking where it had gone. Thanks to Melvyn at Besbrode Pianos, we now have another one in place and encourage anyone to get involved and play it! The piano really adds to the customer experience and creates a fantastic atmosphere in the station."
Melvyn Besbrode comments: "We saw the appeal from Northern asking if anyone could help by donating another piano and knew we wanted to help. This is a refurbished Daneman school piano and plays beautifully, so hopefully there will be plenty of accomplished or budding pianists coming through the station ready to keep others entertained."
Stuart Garden, a professional pianist was on hand this morning to introduce the piano back to Leeds and before long members of the public were getting involved too. Nick Mitchell from Bramley was delighted to see the piano back and was quick to take up the seat, playing Vanessa Carlton's 'A Thousand Miles' and various Coldplay hits.
Contact Information
Joselyn Rankin
Media Manager
Northern
(01904 56) 8652
07795 008693