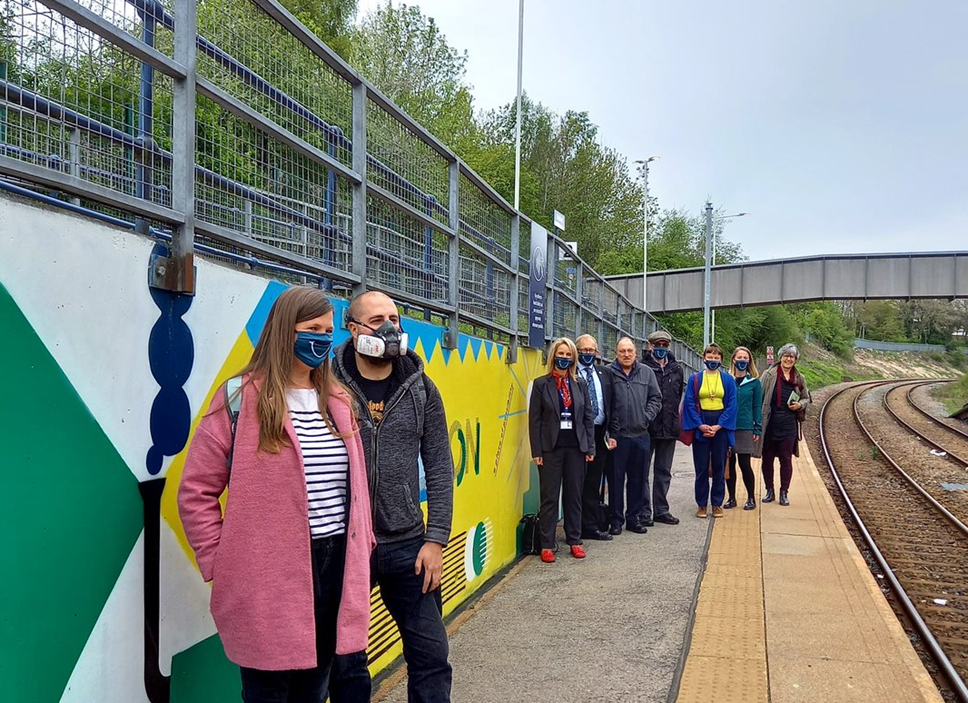 Northern supports collaborative art project at Shildon station
Northern is supporting a collaborative community art project celebrating Shildon's heritage as the world's first railway town.
Led by Greenfield Arts, the project has captured more than 110 voices from across the community and these voices have shaped the design and creation of a new artistic gateway for Shildon Station.
Vibrant artwork has been installed on the platform, transforming signage, waiting shelters and station furniture for Northern customers, visitors and the community and to enjoy.
Greenfield Arts worked alongside designers Sally Pilkington and Nic Golightly to bring about the transformation which celebrates Shildon's rich heritage past, present and future.
Kerry Peters, Regional Director at Northern said: "We're always delighted to work on community projects and this artwork will provide a warm welcome to residents and visitors to Shildon. The hard work and creativity that has gone into this project is something for everyone in the community to embrace, enjoy and be proud of and has transformed the station."
The artwork displayed at Shildon station, which is managed by the train operator, has created an artistic gateway to the town and celebrates the area as a place of significance and possibility for those that arrive, visit and pass through the area.
Katy Milne, Creative Director at Greenfield Arts said: "Greenfield Arts were delighted to work with partners and the community to uncover stories and hear from a range of voices that have informed the new artwork and allowed us all to shout about Shildon as a place to be and of possibility with a rich past."
The project is also supported by Northern Heartlands which is one of 16 Great Place Schemes in England, funded by National Lottery Heritage Fund and Arts Council England and the Bishop Rail Community Partnership.
Robert Whitehouse, Chair of the Bishop Line Community Rail Partnership said: "Shildon in Motion has been a truly collaborative project and that's why we were so keen to be involved. From the first meeting it was clear how the residents of Shildon could help make their station a celebration of Shildon's heritage.
"This project also shows the collaboration of many different artists to create a stunning outcome, researchers, writers, graphic designers, singers and visual artists. We hope the artwork will bring a sense of positivity and happiness to everyone using the station."
Contact Information
Lauren Clarke
Media Relations Executive
Northern