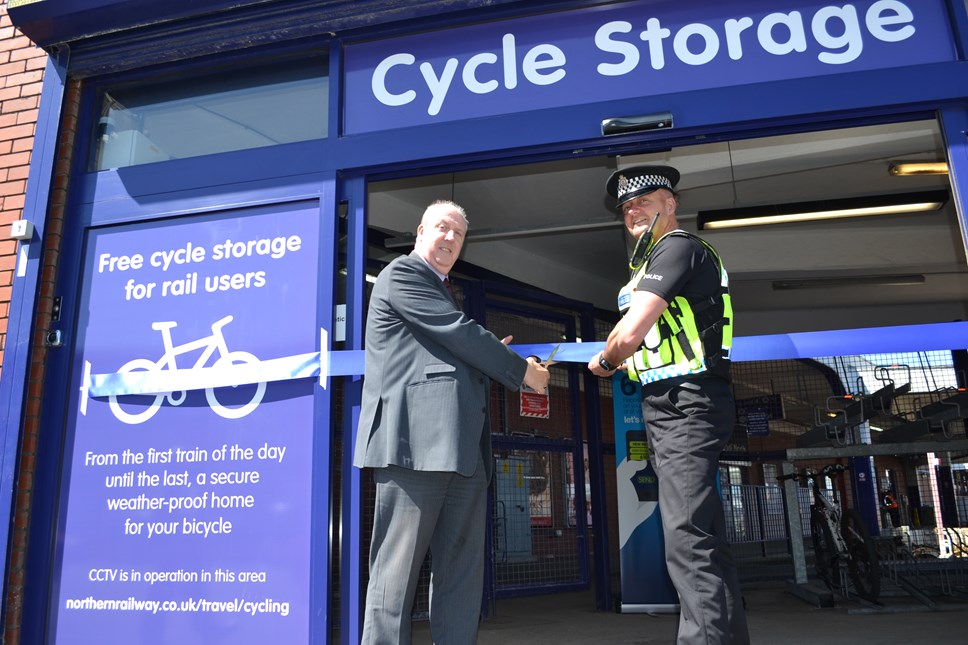 Northern opens wheel-y good facility at Blackpool North
A new cycle storage unit has officially been opened at Blackpool North station today, Friday 5 May.
The facility provides commuters and tourists with a safe and secure location to store their bikes free of charge. The £50,000 unit is open to all rail users and will hold more than 100 bicycles.
The CCTV monitored and weather-proof facility will remain open from the first service of each day through until the last.
Mick Elliot, Northern's station manager at Blackpool North, said: "We're really pleased to be opening the new cycle unit at Blackpool North. Northern is committed to promoting cycling as a sustainable and healthy means of transport that complements our train service. We're confident the new facility will significantly boost the number of people cycling to catch their train.
"We have been working with local authorities and the cycling community to see where we can make our stations more cycle-friendly and get more people into cycling as part of their journey. With up to 17 million visitors per year to the town and thousands of people commuting to Blackpool North each day, the new cycle storage facility will benefit many commuters and tourists who use the station."
To celebrate the opening and to promote the Lock It campaign, British Transport Police offered free cycle marking on the day between 12pm – 3pm. Officers were equipped with Bike Register tags to mark bikes with a unique number.
Inspector Neil Hubbs from British Transport Police said: "Cycling is a great way of getting to a station for the morning commute or your onward journey, but if you're leaving your bike at the station it's vital to ensure it is secure.
"Any new scheme which allows rail users to safely store their bikes at stations before catching the train is something we welcome. We are pleased to support the cycle hub at Blackpool North and we are always happy to engage with the public to provide bike security advice and free bike marking."