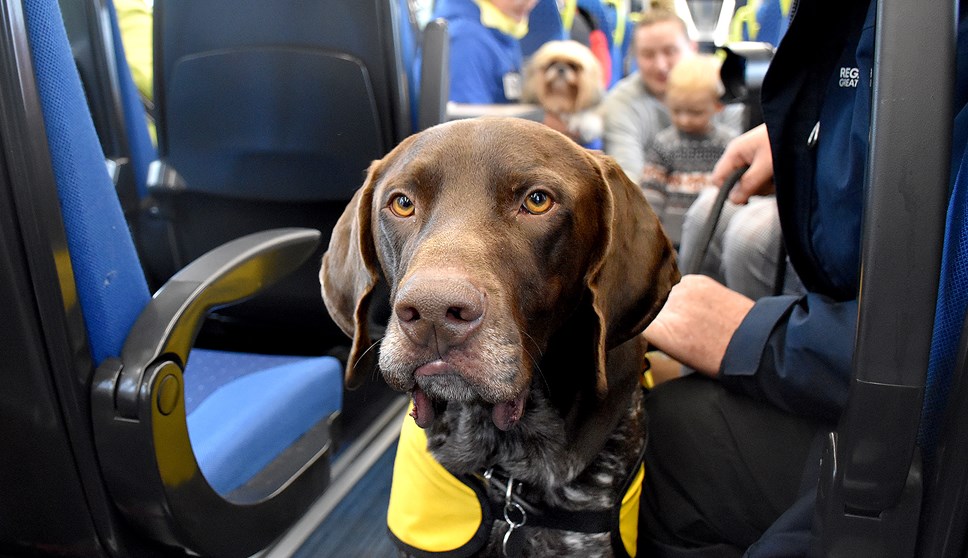 Northern offers 'paws for thought' at Leeds station
Northern is inviting customers in Leeds to paws for a moment on Blue Monday.
Monday 20 January is considered the most miserable day of the year, the time when the warm glow of Christmas and New Year holidays are a distant memory.
To help beat the blues, Northern has teamed up with Pets As Therapy to bring some dog-shaped joy to the lives of customers using Leeds station.
Steve Hopkinson, Regional Director at Northern, said: "We're really happy that we've been able to enlist the help of four-legged friends to help put a smile on the faces of our customers.
"We'll have around 10 patient pooches all open to strokes, cuddles and petting, and all on hand to give our customers a little lift as they face Blue Monday."
Steve added: "One of our conductors at Leeds works with Pets As Therapy – and has two dogs of her own – and by inviting the dogs onto the station we can not only help our customers, we can support and highlight the fantastic work of the charity."
Pets As Therapy is a national charity that enhances health and wellbeing in the community through the visits of trusted volunteers and their behaviourally assessed PAT Pets. Volunteer teams comprising of a volunteer and their dog or cat provide a visiting service in hospitals, hospices, residential & nursing care homes, day care centres, schools and prisons across the UK.
The dogs will be at the station from around 11am to 2pm and will be at the concourse near to the main ticket windows.
It's the second time Northern has teamed up with Pets As Therapy following a successful trip from Preston to Blackpool on board a new Class 195 train in October.
Notes to editors
The photo shows one of the Pets As Therapy dogs enjoying the train journey from Preston to Blackpool last year.