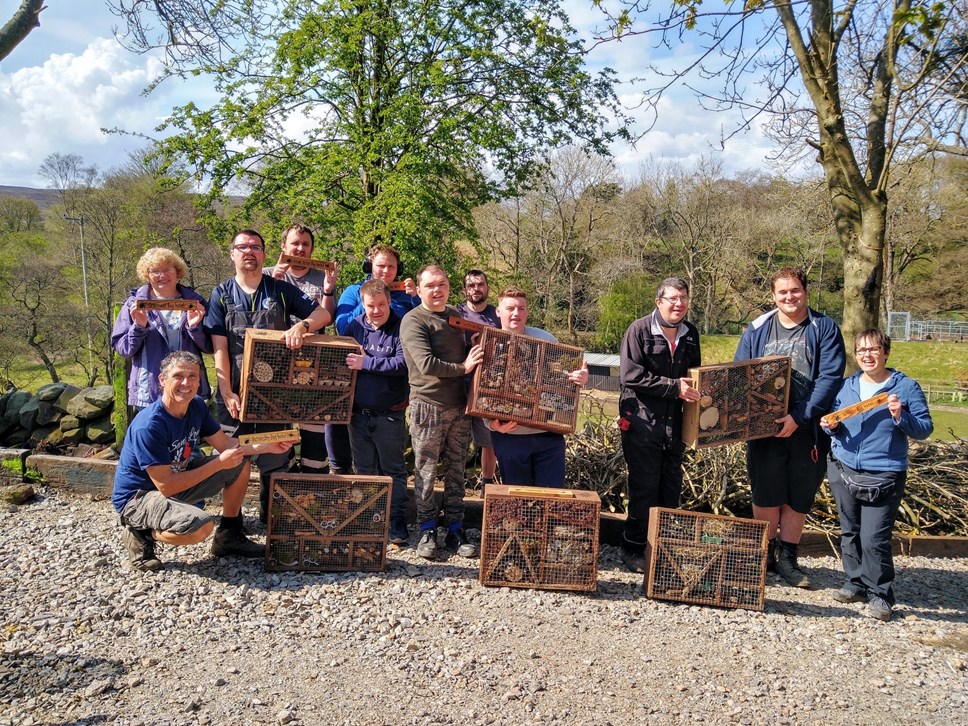 Northern delivers first class service for insects on World Environment Day
Creepy crawlies are being given a first-class service thanks to Northern.
The train operator has joined forces with Esk Valley Rail Development Company (EVRDC) and Beyond Boundaries to create a series of bug hotels at stations in the north east in time for World Environment Day.
Kerry Peters, Regional Director at Northern, said: "It's fantastic that we've been able to work closely with the local community to provide homes for these bug hotels that will, in turn, provide homes for a wide range of important species.
"We are more than just a train company, and we take our environmental responsibilities extremely seriously.
"The rail network forms an important part of local ecosystems and has key features that benefit the wider environment. We want to make sure we are doing all we can to support this and give wildlife in and around our network the chance to thrive."
The bug hotels – created by Beyond Boundaries, which offers fully inclusive training, activities, sports and courses for people with learning difficulties – have been installed at stations along the Esk Valley as part of EVRDC's ongoing Wild About Stations project.
A spokesperson for EVRDC said: "The bug hotels are absolutely amazing. These are a wonderful addition to our stations, benefitting lots of different types of minibeast and insects to use as a safe space to shelter, lay their eggs, raise their young, and seek refuge from predators.
"This is another fantastic initiative from the Community Rail Partnership to increase biodiversity in and around our stations."