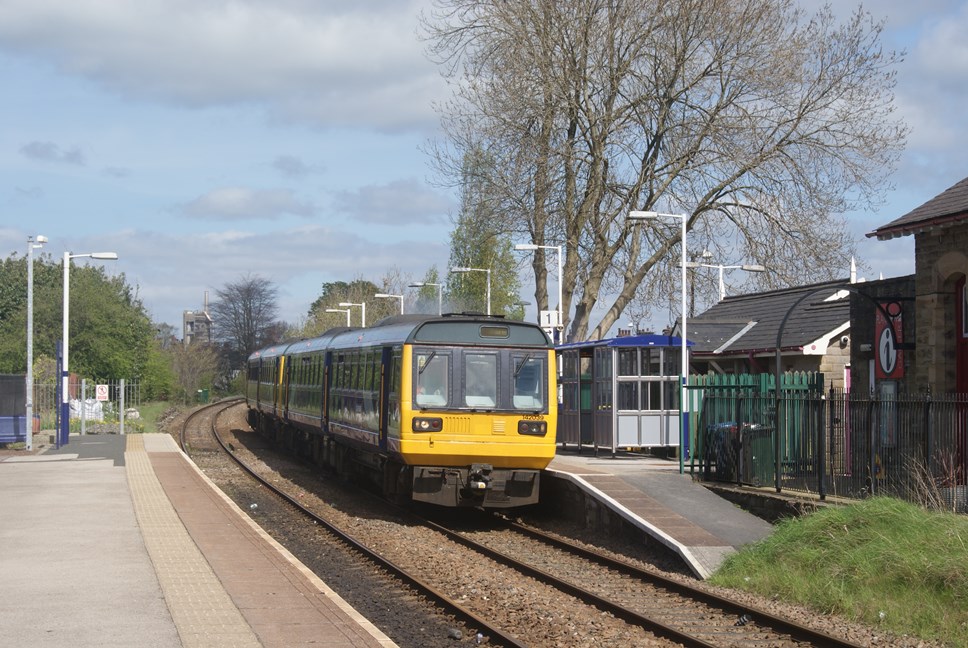 Northern and community rail partnerships support Dalesbus services
Rail, bus and communities work together to bring people to the Yorkshire Dales
Northern, part of the Arriva group, is pleased to announce its support for three Dalesbus services.
A new service, the Bowland Explorer, will run from Bentham to Clitheroe via Ingleton, Clapham and Slaidburn on Sundays and bank holidays from May to September. Linking with train services on the Bentham and Clitheroe Lines, it will take passengers through the heart of the Forest of Bowland, an Area of Outstanding Natural Beauty, as well as providing vital services for the communities of this rural area.
It has been made possible as a result of a successful bid for funding for the service by the Leeds-Morecambe Community Rail Partnership, who help look after and promote the Bentham Line and its stations.
Two further summer Sunday Dalesbus services are also being supported after a bid from the Settle and Carlisle Development Company.
The Northern Dalesman runs through the heart of the Yorkshire Dales National Park, linking train services at Ribblehead with the popular tourist hotspots of Hawes, Kirkby Lonsdale and Ingleton.
The Malham Tarn Shuttle Bus meets trains at Settle to take passengers to the National Park Information Centre close to the renowned Malham Cove, one of the major tourist attractions of the national park.
Carolyn Watson, Community and Sustainability Director, said "We're delighted to be supporting two of our thriving Community Rail Partnerships as they team up with Dalesbus. These Sunday services will be real asset to the communities of the Yorkshire Dales and will enable more people to enjoy the amazing sights of the National Park and the Forest of Bowland. It's a great example of communities and business coming together to deliver a truly integrated service for the benefit of everyone."
Gerald Townson, of the Leeds-Morecambe Community Rail Partnership, said "The new service has been made possible as a result of our successful bid for funding from Northern, as well as funding and in-kind support from the participating organisations. This is also an opportunity to open up the Forest of Bowland Area of Outstanding Natural Beauty to a far wider audience from right across the North, with railway links to the major conurbations of West Yorkshire and Greater Manchester, and to encourage visitors to make use of a more environmentally friendly travelling option to explore this beautiful area straddling the Yorkshire-Lancashire border. Train services from West Yorkshire will connect with the Bowland Explorer mini-coach at Bentham, whilst the rail services from Greater Manchester, Bolton and Blackburn will connect at Clitheroe."
Drew Haley, General Manager of the Settle-Carlisle Railway Development Company, said "Lovers of the Yorkshire Dales can reach its hidden gems like Malham and Hawes this spring and summer, via the wonderful Dalesbus services from Settle and Ribblehead, thanks to generous funding from Northern. Catch the train and bus into the wilds of the roof of England and have an unforgettable day out."
Colin Speakman, chair of Dalesbus, said: "All of us are thrilled and delighted to be working with Northern to extend and improve the Dalesbus network. The Settle-Carlisle and Bentham Lines are at the heart of what we are trying to achieve in the Dales, an integrated public transport network, and the two new services to and from Settle and Bentham Stations, supported by Northern funding , will also add huge value to a rail journey, as they will allow rail passengers to reach some of the most beautiful parts of the Yorkshire Dales – Malham, Malham Tarn and Fountains Fell – but also into Lancashire with a dramatic journey across the high Forest of Bowland Fells to link with the Ribble Valley Line at Clitheroe".

He added: "It's wonderful news that, working together, we have been able to develop this imaginative new bus service into the heart of the Forest of Bowland Area of Outstanding Natural Beauty. It will give opportunity for so many people living in nearby towns and cities, young and old, who don't have access to car to also be able to experience this spectacular part of England's North Country."
Sandra Silk, for the Forest of Bowland Area of Outstanding Natural Beauty, said "We are planning a series of walks and country activities to complement the Bowland Explorer service at various points along the route during the summer. Numerous self-guided walks are available throughout the AONB along with the CRP's award-winning Rail to Trail programme between and from the Bowland Gateway stations at Wennington, Bentham, Clapham and Giggleswick. Whether it be a fell or forest walk, a gentle stroll, a mountain bike ride, Sunday lunch in a country pub or afternoon tea by the river, here is a new range of leisure opportunities in spectacular settings."
Contact Information
James Bennett
Notes to editors
(Photo Credit: James Bennett)