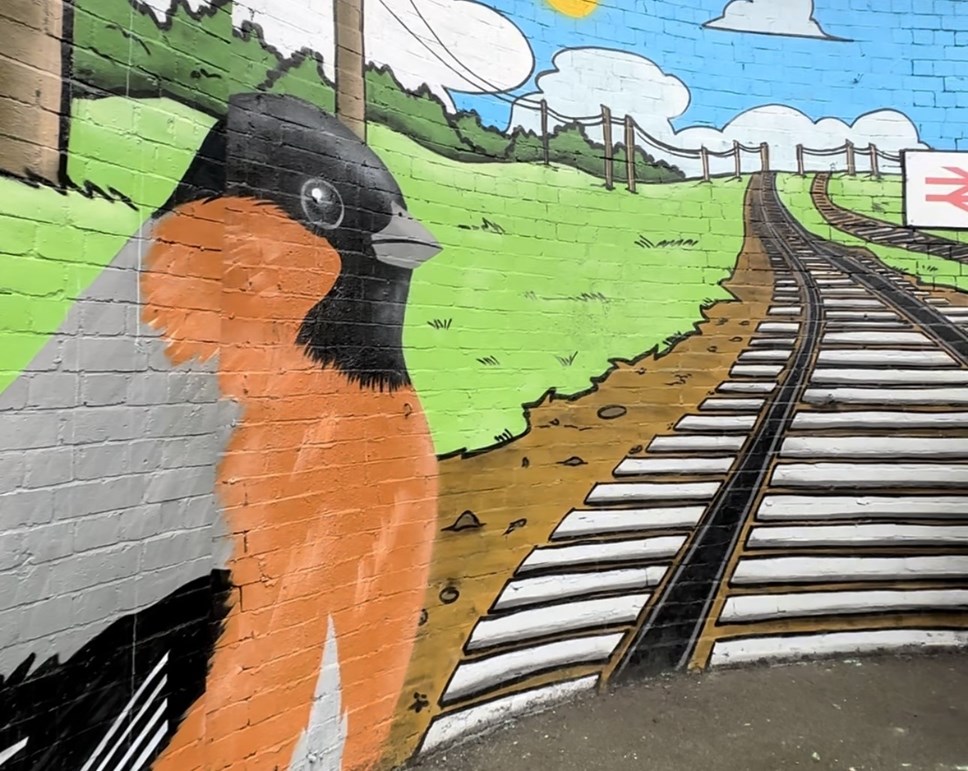 New handpainted mural takes flight at Greater Manchester station
A new vibrant handpainted mural now adorns the walls of one of Northern's Greater Manchester stations.
The stunning painting of a bullfinch is now pride of place at the entrance of Levenshulme station for passengers to enjoy.
Created by local artist Richard Preston, the new display was funded by Northern and forms part of the wider Levenshulme Street Art Trail, a project by Manchester City Council and partners.
The bird was chosen to celebrate the wonderful wildlife in the area.
Craig Harrop, regional director at Northern, said: "The artwork looks absolutely fantastic.
"Our customers are at the heart of everything we do, which is why we encourage and support projects like this on our stations.
"As well as welcoming passengers to the station, this work also celebrates Levenshulme and I would like to thank everyone involved in this project."
Artist Richard Preston said: "It's truly amazing to work alongside Northern and to hear this mural will open doors for other creatives at different stations around Manchester.
"I'm truly inspired by the area's wonderful wildlife and thought a nice colorful bullfinch would fit perfectly, the public response has been overwhelming and lets me know we have done the public proud. It has been an honor to paint the local station and I'll look forward to painting more in the future."
Northern is the second largest train operator in the UK, with 2,500 services a day to more than 500 stations across the North of England.
Contact Information
Northern Trains Press Office
Notes to editors
To see more of Richard's work visit @heart_murals on social media