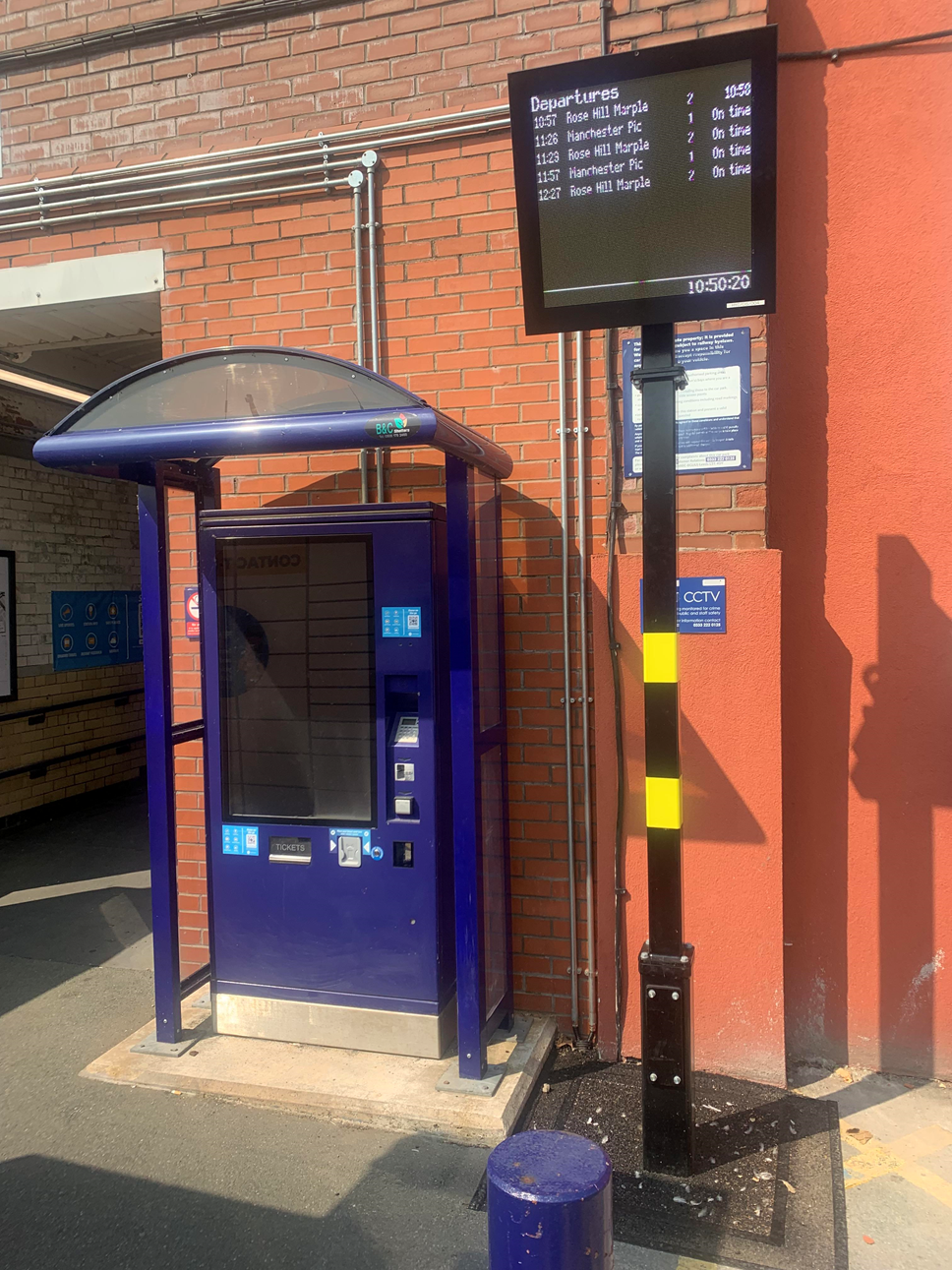 New customer information screens installed at Greater Manchester station
New customer information screens installed at a Greater Manchester station are making it easier for Northern customers to find their train.
Four new screens have been installed at Hyde Central station - two departure screens at the station entrances and two more on the platforms that show which trains are due to depart.
The screens were funded by Transport for Greater Manchester's Railway Station Improvement Scheme (RSIS).
The improvements at Hyde Central station come as part of Northern's wider programme of transformation across the rail network.
Northern's campaign – A Better Way to Go - highlights the work being done by the train operator to improve its stations for passengers.
Chris Jackson, Regional Director at Northern, said: "Our customers are at the heart of all we do, and the new CIS will give those customers better and clearer information about our services.
"The CIS upgrade is part of our broader plan to make our stations safe, accessible and welcoming for all.
"Even small changes like installing new screens can make a big impact for our customers using the Northern network."
"Our Better Way to Go' campaign demonstrates the hard work that has taken place as we continue to transform rail travel in the north and I'd like to thank everyone who has been involved."
The campaign, which can be seen in stations, on-trains and online, also covers improvements Northern has made to its stations and services such as:
The full introduction of a new fleet of 101 state-of-the-art trains
240 older trains have been fully refurbished
Introduction of industry leading mobility scooter policy
Bodycam units for station staff rolled out
CCTV onboard and in stations improved
120 platforms extended at over 70 stations across the Northern network
Introduction of flexi season tickets
As part of the campaign, Northern has launched an online tool allowing people to find out what improvements have been made to their local station. The tool can be found at https://www.northernrailway.co.uk/better
Contact Information
Lauren Clarke
Media Relations Executive
Northern