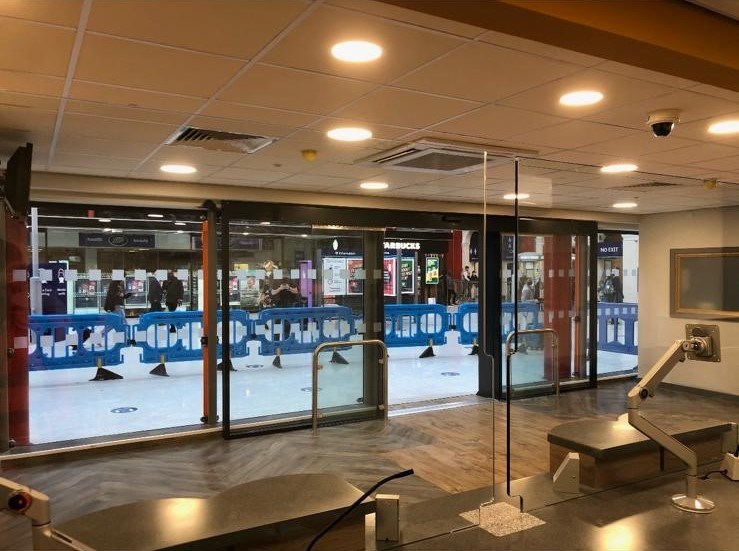 New booking office opens at Liverpool Lime Street station
A brand-new booking office has opened to the public at Liverpool Lime Street.
Northern worked in partnership with Network Rail to complete the project.
The booking office, which is managed by Northern, has four advance ticket counters, including an accessible window.
Additional ticket vending machines have also been installed in the station concourse.
An information area with a digital information screen, new seating and a customer water filling station has also been provided.
Chris Jackson, Regional Director at Northern, added: "I am confident that the significant improvements to Liverpool Lime Street station will help to enhance the overall experience for our customers – whether that's buying a ticket, waiting for a train, or getting information about our services.
"We've worked closely with Network Rail on this project and are delighted to have the new facilities open as we continue to welcome more passengers back to the railway."
"We are continuing to make sure our stations are welcoming places for customers and even small changes – like a new booking office - can make a big difference.
Karen Hornby, head of performance, customer relationship and stations for Network Rail, said: "Northern's new booking office at Liverpool Lime Street is a brilliant addition for passengers travelling through the station.
The improvements at Liverpool Lime Street are part of the ongoing A Better Way to Go' campaign.
Chris added: "Our A Better Way to Go campaign demonstrates the hard work that has taken place as we continue to transform rail travel in the north and I'd like to thank everyone who has been involved."
The campaign, which will be seen in stations, on-trains and online, will also cover improvements such as:
New fleet made up of 101 state-of-the-art trains
Another 240 trains have been fully refurbished
Industry leading mobility scooter policy
Roll-out of more bodycam units for station staff
Improved CCTV onboard and in stations
Car park refurbishments
Platform extensions
Flexi season tickets – on sale from Monday 21 June
As part of the campaign, Northern has launched an online tool allowing people to find out what improvements have been made to their local station. The tool can be found at https://www.northernrailway.co.uk/better
Contact Information
Lauren Clarke
Media Relations Executive
Northern