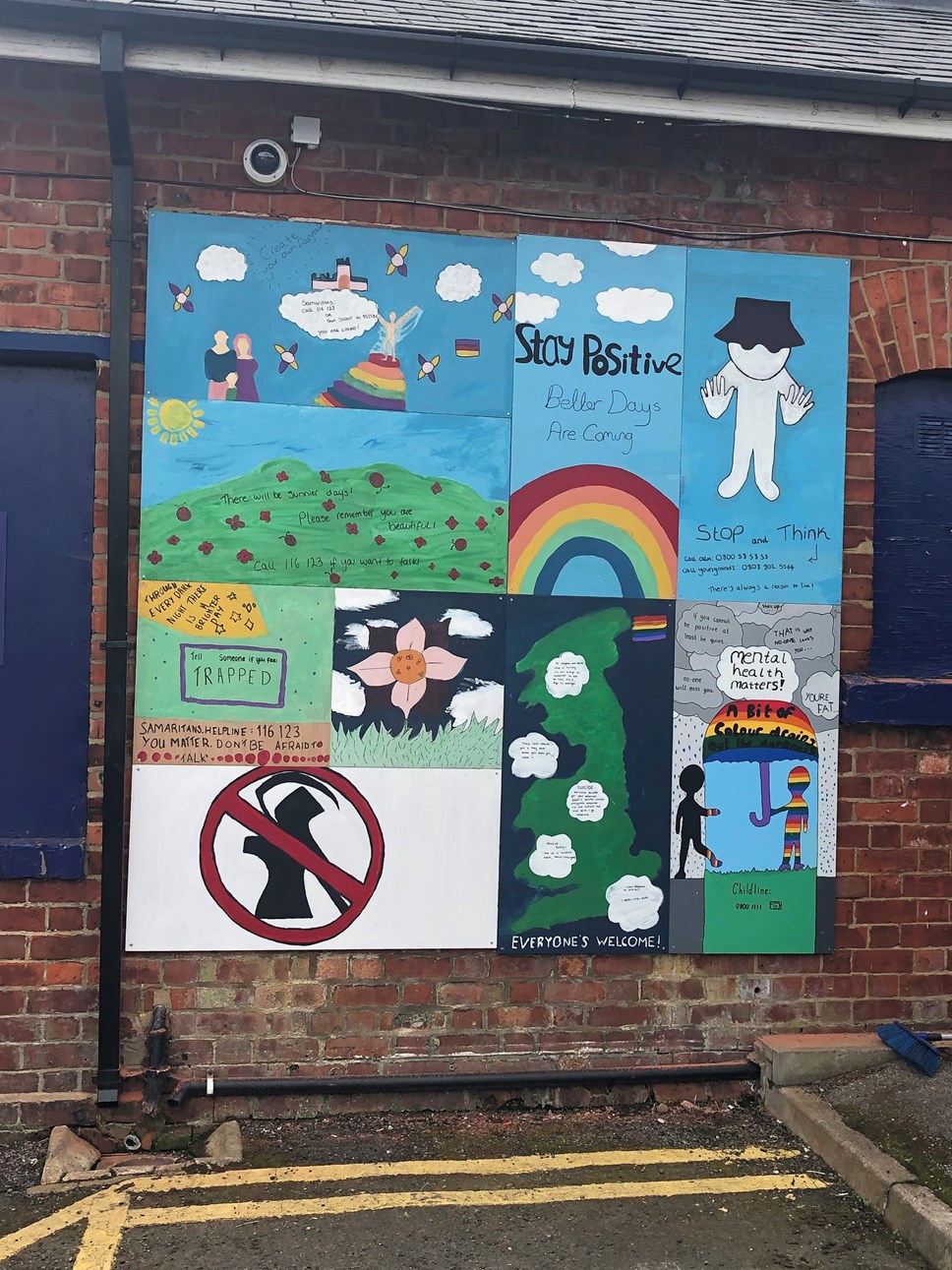 New artwork at Northern station spreads messages of hope
New artwork created by students at one of Northern's stations in County Durham is raising awareness for mental health and spreading messages of hope.
Students aged 11-18 from nearby Park View School painted messages and images focusing on mental health awareness on boards which are now on display at Chester-le-Street station for visitors to enjoy.
With the support of Chester-le-Street AAP (Area Action Partnership) Support and Task Group, the Friends of Chester-le-Street tasked students from Park View School to create pieces of artwork depicting mental health awareness and what it means to them.
Kerry Peters, Regional Director at Northern said: "We're always delighted to work on community projects and this artwork has an important message for everyone visiting our station.
"Our community partners are the heartbeat of the railway and we're extremely proud to work closely with them to deliver such a wide-ranging positive impact for the North of England."
Wendy Collingwood at Park View School said: "We were approached by Friends of Chester-le-Street Railway Station and Durham County Council to create a mural focusing on mental health.
"The Park View students have worked extremely hard, demonstrated resilience and creativity in producing an eye-catching, inspirational and informative piece of art."
Derek Briggs, of the Friends of Chester-le-Street said: "We thought if the students could paint bright pictures and include simple messages, it could help everyone passing through the station. The artwork itself was all the students' ideas and looks great."
Allyson Rose, from Durham County Council, who initially set up Friends of Chester-le-Street added: "The project stemmed from the work of the AAP Supporting Task Group around mental health awareness and has been a great example of partnership working. These pieces are absolutely stunning with very poignant messages."
Contact Information
Lauren Clarke
Media Relations Executive
Northern