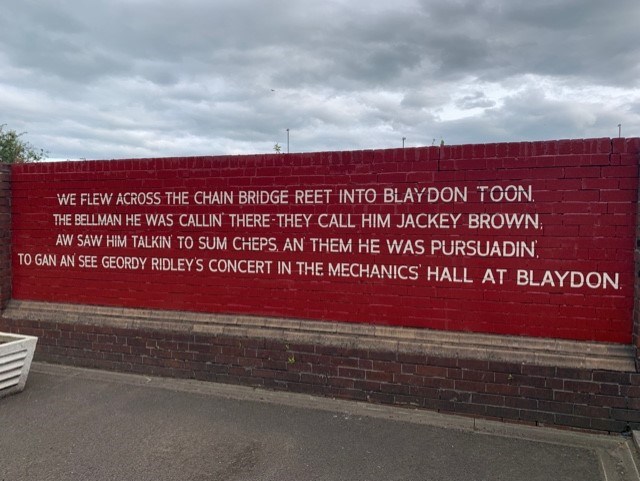 New additions to mural celebrate Blaydon's racing heritage
New panels have been added to a mural welcoming passengers to Blaydon station, which celebrates the town's racing heritage.
The mural, which was funded by Northern and commissioned by Friends of Blaydon station, spans the length of platform two.
The new artwork depicts a horse and runner, showing the evolution of the Blaydon Races, which began as a horse race, but athletes now follow the historical route in an annual road race.
Station volunteers also chose lyrics from the famous song Blaydon Races to welcome visitors to go alongside the image.
Written by Gateshead-born music hall performer Geordie Ridley, the rousing verses and chorus immortalise an eventful coach journey from Newcastle to the horse race on the other side of the River Tyne on June 9, 1862.
The new mural joins the initial 'Welcome to Blaydon' sign, which was painted by local artist Sarah Jarman.
Kerry Peters, Regional Director at Northern, said: "The additions to the mural look absolutely fantastic.
"Our customers are at the heart of everything we do, which is why we encourage and support projects like this on our stations. As well as welcoming passengers to the station, this work also celebrates the heritage of Blaydon. I would like to thank everyone involved in this project."
Contact Information
Lauren Clarke
Media Relations Executive
Northern