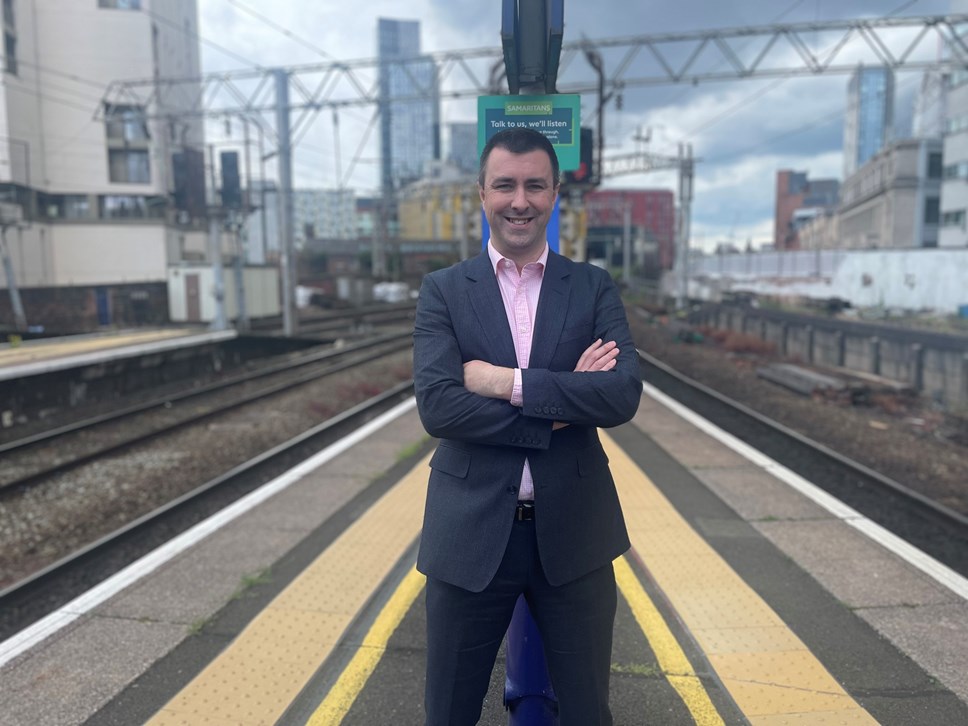 Meet Northern's new 'Timetable Taskmaster'
Northern has appointed Paul Headon as its new head of service planning.
He joins the organisation on Tuesday, 29 August and will have overall responsibility for the train operator's timetable of more than 2,500 services a day to more than 500 stations across the North of England.
He is no stranger to the complex world of railway timetables, having previously served as head of timetable strategy for TransPennine Express.
Commenting on his appointment, Paul Headon said: "I'm excited to join Northern and get stuck in with the team to deliver a timetable that works for our customers.
"As the second largest train operator in the UK, Northern has an important role to play in keeping the North of England on the move."
Rob Warnes, strategic development director at Northern, said: "Timetable planning at this level is nothing short of a work of art – and like actual art, everyone has an opinion.
"Paul has amazing experience in this field and will make a huge contribution to our executive leadership team."
Rail timetables change twice a year as part of a national process for all train operators in England.
In 2022, Northern introduced a new 'Check My Timetable' tool on its website to enable customers to see what those timetable change moments meant for them at their local station.
For more information about timetable change moments, visit: www.northernrailway.co.uk/timetablechange.
Contact Information
Northern Trains Press Office
Notes to editors
Paul studied zoology at Durham University. He grew up in Stockport in Greater Manchester and now lives in Widnes in Cheshire.