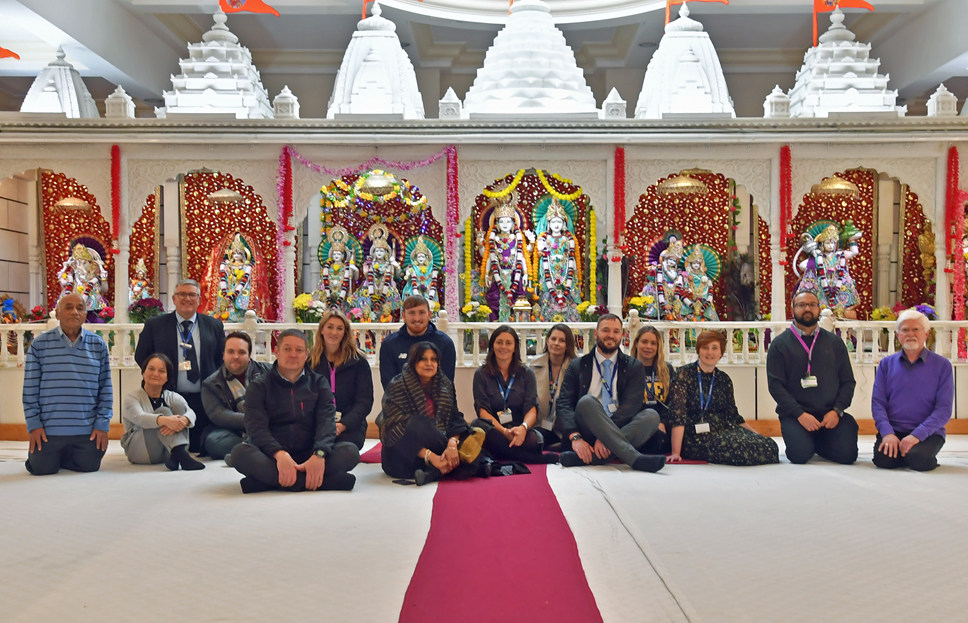 Interfaith visit brings Northern staff and community together
Staff from train operator Northern visited a Bradford mosque, Sikh temple and a Hindu temple to celebrate inter-faith week (12-19 November)
A group of colleagues visited the Shree Lakshmi Narayan Hindu temple, Guru Gobind Singh Gurdwara and the Abu Bakr Mosque in Bradford with Yorkshire Asian Business Association (YABA) on Wednesday 15 November.
The day enabled them to learn more about different faiths and discuss how to be more inclusive in the workplace.
Kerry Peters, regional director at Northern, said: "I would like to thank everyone from YABA and Bradford faith groups who made this day possible.
"We are proud to be a part of this wonderful community. At Northern, we worked hard to ensure we are an equal, diverse, and inclusive business for our customers and colleagues, but there is always more to learn."
Northern launched a new Equality, Diversity and Inclusion (EDI) strategy in 2020 with the aim of creating a culture where everyone who works for or travels with the train operator feels included and valued.
More than 50 colleagues volunteer from across the business to advise on how equality, diversity and inclusion are at the heart of everything Northern does and the group have spearheaded continuous EDI based learning and development, raised awareness of key issues and helped to introduced workplace policies on Menopause, Domestic Violence Support, Becoming a Parent and Transgender Support.
On Sunday 10 December, rail timetables across the North of England will change in line with the rest of the National Rail network. Customers are encouraged to use the 'Check My Timetable' feature on the Northern website for more information about their local station.
Northern is the second largest train operator in the UK, with 2,500 services a day to more than 500 stations across the North of England.
Contact Information
Northern Trains Press Office