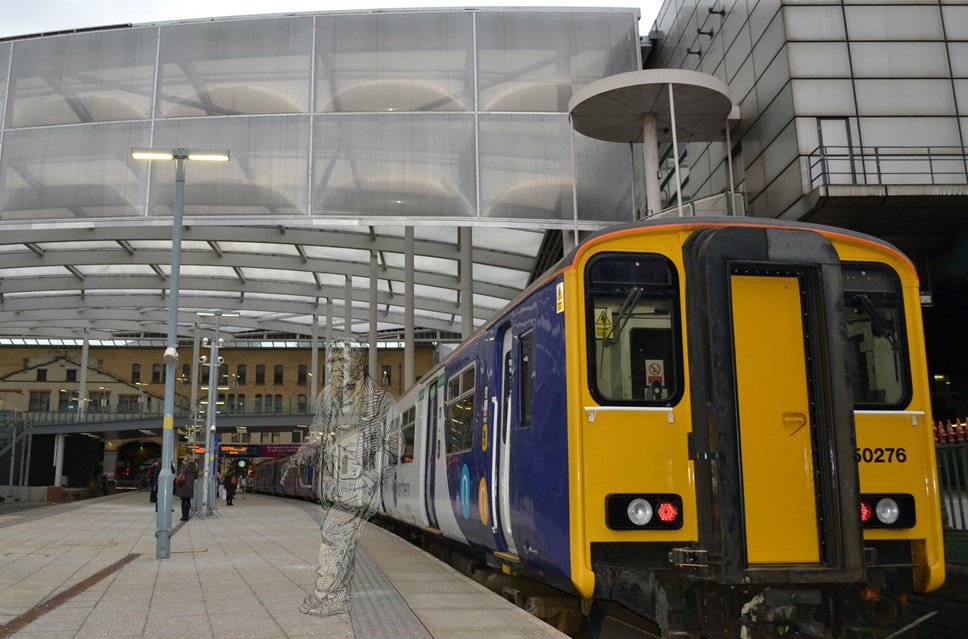 Ghostly goings on across the Northern network
Northern is entering the Hallowe'en spirit with hauntingly good tales from its own spooky stations.
The train operator has explored ghostly goings-on at four stations and discovered that shunting trains aren't the only thing that go bump in the night.
The stories will be revealed in full via Northern's Twitter account (@northernassist) as part of the celebration of all things creepy.
Entwhistle station, near Bolton, is the location of the first paranormal poser – does a young boy haunt the platforms?
Not far away, at Manchester Victoria, staff keep an eye out for 'The Ostler'. Meanwhile, down the line at Eccleston Park, Northern colleagues always face an evening shift with trepidation.
And finally, there is the disused carriage at North Road near Darlington. Is that just the sound of the old carriage creaking in the night? Or is the laughter of small child?
Bradley Hayes, Northern's Social Media Manager, said: "We've been out and about gathering spooktacular stories from across the north. We didn't know what to expect when we started looking for fantastic phantasms, but the region hasn't disappointed.
"We'll be telling the full story on Twitter in the run-up to Hallowe'en so be prepared for some scary stations and terrifying trains."
Notes to editors
Prospective ghost hunters should be aware that COVID-19 guidelines state that only essential journeys should be made in those areas with the highest levels of restrictions, including Greater Manchester and Liverpool City Region. Sadly, paranormal investigations are not essential travel. Those who do have to make essential journeys can do so with confidence as Northern has an enhanced cleaning regime at its stations and on-board its trains.
Image: Has a 19th Century ostler been spotted at Manchester Victoria?
Ostler image used in the picture of Manchester Victoria is By Internet Archive Book Images - https://www.flickr.com/photos/internetarchivebookimages/14798899263/Source book page: https://archive.org/stream/cu31924103708214/cu31924103708214#page/n449/mode/1up, No restrictions, https://commons.wikimedia.org/w/index.php?curid=43613420