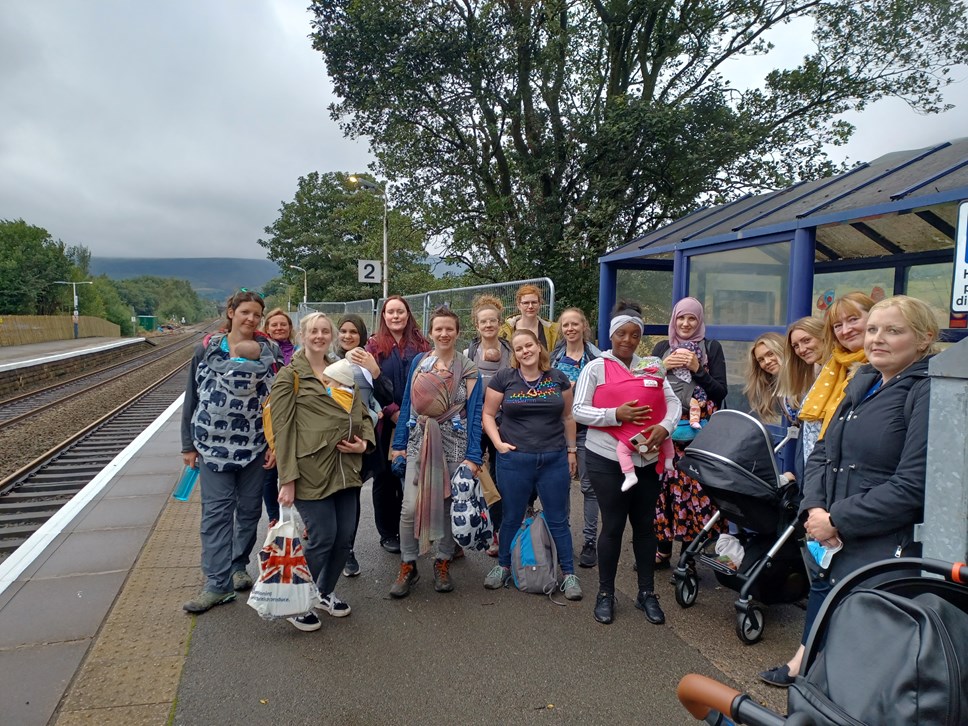 Families enjoy day out in South Yorkshire on Northern's sling express
Mums and babies in South Yorkshire enjoyed a day out on Northern services as part of a scheme to encourage young families to feel comfortable on the railway.
Northern teamed up with High Peak and Hope Valley Community Rail Partnership and South Yorkshire Passenger Transport Executive (SYPTE) to run the Sling Express from Darnall station in Sheffield to Edale.
A total of 11 mums and their children were fitted with slings borrowed from the Sheffield Sling Library and Surgery – which offers a collection of hundreds of slings and carriers to try out, allowing parents to borrow a carrier to take home.
Once kitted out, the group took the train to Edale, where they enjoyed drinks and cakes before being given a tour of the Edale visitor center and local area by Anna Jennings, a Peak District Park Ranger.
Tony Baxter, Regional Director at Northern said: "We are delighted to be able to support this event and hope everyone involved enjoyed the day. I would like to thank SYPTE for organising the event.
"Our customers at the heart of everything we do, and we want to make our trains – and our wider network – as accessible as possible, and this is just one of the ways we are continuing to deliver a Northern that works for everyone and makes a positive difference to the community."
Contact Information
Lauren Clarke
Media Relations Executive
Northern