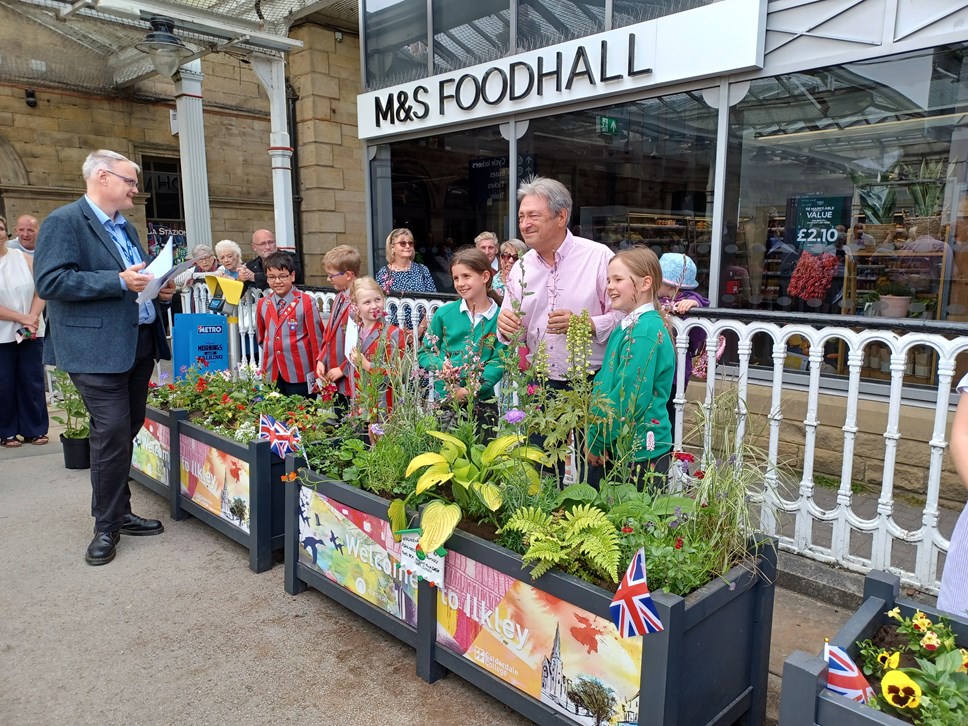 Alan Titchmarsh judges green-fingered primary schools' creations at Ilkley station
Five primary schools went head-to-head at a Northern station to see who is more green-fingered according to TV's top gardener.
Alan Titchmarsh judged the competition at Ikley station, organised by the station adoption group and supported by nd Halifax Station Partnership which took place yesterday (Wednesday 15th June).
Pupils were challenged to design and create a 'blooming marvellous' planter for the station for passengers to enjoy.
Ashland primary school were the winning team, with a floral creation.
Northern sowed the seeds for the contest by donating the money for materials and plants to each group.
Tony Baxter, regional director at Northern said: "We are delighted to be a part of this event and well done to everyone involved, all the planters look fantastic.
"Our community partners are the heartbeat of the railway and we're extremely proud to work closely with them to deliver such a wide-ranging positive impact for the north of England."
"Our work within the community is part of our wider programme of improvements at many of our stations – including improved accessibility, car park refurbishments and improved CCTV – to encourage all our customers to 'go do their thing' and explore the north.
Stephen Thornton from Friends of Ilkley Station said: "We would like to thank Alan Titchmarsh for 'getting on board' with their future vision for Ilkley rail station.
"A recent event saw Ilkley-born Alan Titchmarsh attend the station and judge a local school planting competition, with planters provided by Northern.
"A big thank you to everyone who made the day a great success, a special thanks to Alan for engaging with the project."
Contact Information
Northern Trains Press Office